Title:
Rescued
Author:
Bailey Bradford
Genre:
Same Sex paranormal Romance.
Part of a series:
Yes, Southwestern Shifters, #1
Length:
127 Pages.
Publisher:
Total e-Bound
Release Date:
1 March 2010
This book is from:
My own e-book collection.
When Gabriel Staley rescues a magnificent black wolf, he has no idea that destiny has just turned up the heat and brought him his mate, sexy shapeshifter Mika Blackwell.

Gabriel Staley was used to being an outcast in the small town of Shasta, Texas. More concerned with rescuing stray dogs from a cruel death at the hands of the local Sheriff, Gabe focuses on making a difference and standing up for what he believes is right. Mika Blackwell, a shape shifter who was banned from his pack, is new to the outcast status, and not adjusting very well.

When Gabe heads out to rescue an injured wolf, he has no idea that his life is about to be eternally altered. As Mika watches the man approach him, he feels the universe tilt and realises that, while he may have lost his pack, he's just found what every shifter longs for - his destined mate.

Together, Gabriel and Mika must find their way and fight for their love-from confronting Mika's former pack leader to stopping someone who tries to kill Gabe's best friend, Todd. When Todd's attacker comes after Gabe, Mika is determined to protect his mate at all costs.
Title:
Relentless
Author:
Bailey Bradford
Genre:
Same Sex paranormal Romance.
Part of a series:
Yes, Southwestern Shifters, #2
Length:
187 Pages.
Publisher:
Total e-Bound
Release Date:
16 August 2010
This book is from:
My own e-book collection
Zane Mitchell is about to learn that you can't outrun your destiny-especially not when that destiny is wrapped up in the form of one big, sexy, relentless shapeshifter, Aidan Criswell.

Zane is the alpha of the Gila National Forest pack of shifters. He's been forced to make some very bad choices-like kicking out Mika Blackwell, a gay shifter who was once Zane's friend. The elders demanded it, and Zane gave in to them rather than stand up to them.

When he and all other alphas of Southwestern packs are called to a mandatory meeting with the Dux Ducis-Aidan Criswell, the man in charge of all shifter packs in the Southwest U.S.-something happens that sends Zane fleeing in panic. He's found his mate, the one person who can complete him-and the one person Zane knows could never want him because of his past actions.

Aidan Criswell is as shocked to discover the man he'd been ordered to investigate-a man who'd had a pack member banned for being gay-is his mate. But destined mates are always exactly perfectly matched, and once Aidan accepts that fact, he believes there is more to Zane's story than meets the eye-and as Zane is soon to discover, Aidan Criswell is one relentless son of a bitch.
Title:
Reckless
Author:
Bailey Bradford
Genre:
Same Sex paranormal Romance.
Part of a series:
Yes, Southwestern Shifters, #3
Length:
167 Pages.
Publisher:
Total e-Bound
Release Date:
18 April 2011
This book is from:
My own e-book collection.
Six months have passed since Marcus Criswell, Alpha Anax of the North American shifters, disappeared. Held captive, tortured and driven to the brink of madness, he still refuses to give up. Even when his captors abandon him, leaving him chained without food or water, Marcus will not accept his fate.

Until his fate changes with the appearance of his mate, Nathan Grant. Now if only the two of them can survive long enough to enjoy it.

Nathan Grant doesn't know the first thing about shifters other than he is one and should avoid all others. He's followed that advice all of his life. Raised by humans, Nathan is more than a little uncomfortable with the idea of being around any other shifters. One spontaneous day spent running as his wolf in Lincoln National Forest forces Nathan to reconsider what little he thought he knew, and to risk his life for one very unforgettable man.

Surviving isn't easy, and Marcus is all too aware he's only a shell of the man he used to be. He wasn't broken completely, but he's definitely fractured, and even finding his mate might not be enough to help him heal.
Title:
Rendered
Author:
Bailey Bradford
Genre:
Same Sex paranormal Romance.
Part of a series:
Yes, Southwestern Shifters, #4
Length:
152 Pages.
Publisher:
Total e-Bound
Release Date:
10 October 2011
This book is from:
My own e-book collection.
Alex Winters has a mission set for himself-get justice for his Alpha Anax and come back the big hero. The only problem there is that he can't seem to track down Joshua Dobson, and he needs to, because Joshua needs to die. This was supposed to be a quick deal, but it's been weeks and Alex is tired and missing his pack, and he can't escape a few new truths he learns about himself.

Before Alex decides to totally throw in the towel, he manages to find the man he's been hunting, and his entire pack. Alex calls for reinforcements then finds he needs more than a few reinforcements of his own-against a man who has been abused most his life. A man who is Alex's destined mate. A man Alex doesn't think he should want, because he's the brother of Joshua Dobson.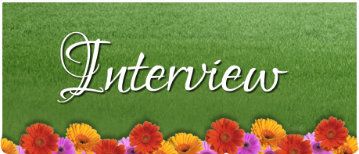 I loved these books so much that I emailed the author and asked her a couple of questions and then kept my fingers crossed. A couple of days later I got a lovely reply with my questions answered and yes I did do a snoopy happy dance :)
Then I got another email offering to give away 2, yes 2, Gift Certificates for
All Romance Books
So 2 of you lucky readers can read one of her books for FREE.
Here is the mini interview and her answers, So thank you Bailey Bradford for taking the time to join me and being kind enough to answer my questions!!
1, Are there going to be any more if so can we have a hint as to the story.
There are a few more stories to come in the series. Adam and Todd had a story at my blog,
baileysplayroom.blogspot.com
and that will hopefully be published this year. Also, Harley's story is almost finished, and I've got my fingers crossed that it will make it out before December.
2, Which is your favourite character and why.
This is a tough one, because honestly, my favorites are usually the ones I'm writing at the time, BUT-- Gabe chatters away. I like to write short stories about him and Mika, as well as short stories about a couple of characters from the Love in Xxchange series, Joshie and Nick. Gabe and Joshie are so much fun to write, and when the DH and I went hiking in Gila National Forest a few months ago, I kept thinking about how Gabe would have a blast running the forest with Mika. And, there were some other thoughts about what those two would get up to. That ended up being one of the short stories I posted at the playroom:)
www.baileybradford.com
http://www.baileysplayroom.blogspot.com
My review of the series
Book 1
This was a really was a fantastic opener to a series. I love Gabe, he is forthright and cant be pushed around by anyone and Mika is just damaged enough to be interesting but not too damaged that it takes over the story. The dynamic between the two men is one co-operation rather then dominance and that sets a nice tone for there relationship and how they treat their friends.
This is a tale of acceptance and it is this that is the backbone of this one. I really like that it is Mika's story that is the spring board for the whole series and this is a series I will be reading all of and I am hoping the rest will be as erotic and still have the depth this one does!!
Book 2
OMG wow how hot was this book!! We first meet Zane in book 1,Rescued. He seemed a bit of as asshole then but in this one we get to see him for who he really is and find out why he did what he did in Rescued. His story is sad and very emotional and watching him come to terms with his past is touching and at time quite beautiful. The fact his mate is technically his boss is an interesting twist. Watching them over come their differences so they can sort things out is fascinating and I liked that it was not all plain sailing. I also liked that we got to see more of Gabe and Mika and that the erotic scenes were not just between the focus of this story but we got to read more about Gabe and Mika too and see their relationship develop more. I have to admit that Gabe had me laughing out loud in this one and for me he makes this book work, with out his irreverent humour and attitude this one would be very dark and a little depressing but Gabe's treatment of Marcus and Aidan counter balance the dark in a very skilful way showing the talent this author has and I for one will be reading book 3 now!!
Book 3
This is a continuation from end of book 2 and we got too know Marcus in that book it made his plight in this one all the more emotional so we are immediately on the edge of our seats praying for him to not get hurt any more. We then meet Nathan, who we love straight away because he plans to save Marcus. I really like the fact the he knows nothing of shifter politics or what shifters are really like, he is faced with what he thinks shifters are all like with the people holding someone captive and torturing them but he also has the dichotomy of what he can feel of Marcus. What I like about this is that it means they start off on an even footing and that way they are just people getting to know one another rather then alpha and subordinate.
The message of this book, well all of the books so far, is that victims of violence are strong people who survive and should be treated as such rather then pitied and thought of a weak and in need of protection. It says that if they want protection they will ask. It is a strong and positive message that you can overcome anything if you have love in your life. I will be reading book 4 as soon as I have finish writing this and have hight expectation of it and I know Ms Bradford will deliver!!
Book 4
This book ticked loads of boxes for me and I loved that the intensity from the previous books was kept up in this one. I also liked that this was the continuation of the story that has run through the first books. Alex id a very confused man and learning his mate is the brother of the enemy is a bit much for him but he is a good man and so is his mate so they work it out and, as with all of these books, the journey is what is important in this book rather then the destination. we are expecting a clash in this one and we are not disappointed and thankfully I have it on good authority that this is not the last we will see of this series so we will get to see what happens in the aftermath of the clash too!!
The series as a whole.
This series follows the classic good v evil format, in book 1 we meet the players that set the battle in motion, in book 2 we meet the good guys and at the end the unthinkable happens and the battle lines are drawn, in book 3 we are rescuing the head good guy and trying to keep the good fight going then at the end of book 3 the leader is restored and there is hope again. Then we come to book 4 the battle, this is where good and evil circle each other where loyalty is shown and where evil is shown to be weak and beatable with sacrifices on the side of good and madness on the side of evil.
The epic nature of this series is what makes it so blooming good you totally buy into the world it paints and you find yourself rooting for the good guy even when he starts off on the wrong side. This series also has something to say it is not just a nice little story with some hot guys in it, OK so yes it is that too, but it shown the audience that there is a special strength in surviving and that it is very often overlooked when someone is labelled a victim and they then are seen as weaker an in need of protection and while this may be true so some extent the fact they survived their ordeal needs to be the thing they are known for.
This series is one worth reading and although it does have a message it is not one that is hammered home it is just a gentle push so you can enjoy the story and think WOW I want more of this. I have read other works by this author and it all has a message running through it but it is wrapped up in such a good story that it is not until after you have read it and you are thinking about the people, because they do stay with you, that it will dawn on you that these people are fanatic and you will want to revisit them often I know I will be and am looking forward to the new books so I can do just that.
My Rating for the series: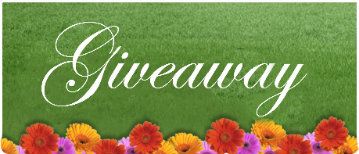 a Rafflecopter giveaway
You will need to have an account with
All Romance E-Books
to be able to use this prize. There is no sign up fee this is not a book club. The winners will be emailed with 48 hours of the close of the give-away. The winners have 48 hours to respond or a new winner will be picked. Bailey Bradford will be sending the Gift Certificates to the winner directly and the email address used for this give-away and the email account used for the All Romance books needs to be the same.
Thank you for reading my review and good luck in the give-away.