Title:
Burn
Author:
T J Klune
Genre:
Same Sex Urban fantasy.
Part of a series:
Yes, Elementally Evolved #1
Length:
364 Pages.
Publisher:
Dreamspinner Press
Release Date:
6 February 2012
This book is from:
NetGalley as an ARC, free in exchange for an honest review.
Set in a world that closely resembles our own, Burn is a story of redemption and betrayal, of family and sacrifice, which leads to the greatest question of all: how far would you go to save the ones you love?

Fifteen years ago, Felix Paracel killed his mother with fire that shot from his hands. Since then, he has hidden from forces bent on exploiting him and his fire and wind Elemental abilities. But Felix's world is about to change, because he is Findo Unum—the Split One—and his coming has been foretold for generations.

Though Felix's arrival brings great joy to the Elemental world, it also heralds a coming darkness. No one knows this better than Seven.—Seven, the mysterious man who rescued Felix from that horrible fire years ago and then disappeared; Seven, who has returned to claim what's rightfully his: Felix's heart. But even as Felix begins to trust Seven and his feelings about his place in the world, the darkness reveals itself, bringing consequences no one could have predicted.
*After writing my review I decided to contact T J Klune and see if I could get an interview with him. Keep reading after my review to see what I asked!
My review
I will be very honest here, I have procrastinated in reading this book because I was so very worried that I would be disappointed due to my love of his first book. I was really worried that this book just would not stand up to the high bar that I have held the author to due to my adorations of that first book,Bear Otter and the kid. But I should have had faith in T J Klune and remembered that he writes such vivid characters that you cant help but love them and feel drawn into the world painted by this talented author.
I now I wish I had read this earlier and yet while reading it I have found myself procrastinating in finishing it because I knew it would brake my heart to finish it. So coming full circle I now have another book take up inhabitance in my heart.
This book is complex and chart the life and coming together of Felix and Seven, there is something epic about this story and also something very beautiful about these two men together. Felix is conflicted and believable in his doubts. The story is told by Felix as if he is telling you personally his life story, you can almost feel the chair at your back as you sit with him as he tells you this story. There is a sense of urgency and also dread as the story progresses. So by the end of this tale you are breathless and heartbroken and desperate to know what happens next. Would I recommend this book... OMG yes I and I would say to T J Klune.. what... how... when... please .... NOW!!!
Read the book you'll see what I mean!!!!
My Rating: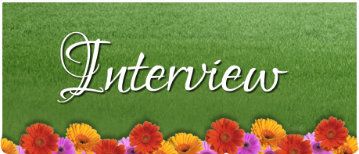 I asked T J Klune to answer a few questions for me and he was kind enough to say yes.
1. Where did the idea for Felix and the world he lives in come from.
The genesis of the story was a scene from early on in the book, when forces attack the Cantio Building. I always had this idea of a man falling off a really tall building. I didn't know how/why or who he was, but that was where Burn started in my head. I also wanted to explore the idea of "mates" but I didn't want to write a shifter book because I felt like it had already been done to death. I was always fascinated by the idea of superpowers (I was a huge comic book geek as a kid) so I wanted to put my own spin on it.
2. I loved the imagery of the tree and the firsts will be learn more about them and that tree in the books to follow.
We will definitely learn more about the Tree and the Firsts in Book II. They will have a big part in the second part of the story.
3. OK cheeky one... can you tell me what book 2 will be about??
Book II is called Break and it will be just about that: breaking. Whereas Burn was straight up action oriented, Break will be more cerebral. I want to explore what can be done to a person's mind before he or she breaks. It's still a work in progress at the moment.
4. And finally do you have plans for any other books? and if so can you tell me a little about them.
As for other books, the BOATK sequel, Who We Are, released last month and I am about to finish my fourth novel, unrelated to anything I've written so far. It's called Into This River I Drown and It's a little different then my other works.
****
I would like to thank T J Klune for being generous enough to answer my questions and I hope you all enjoy his book/s as much as I do.
Thank you for visiting and reading my review and interview.