Welcome to Drop It Like It's Hot Hop! This hop is hosted by
Charisma Media Network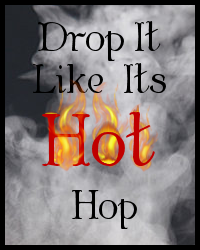 So what is HOT here at Musings of a bookworm... well why not take a look at all the great give-aways we have on offer today they are smoking HOT!!!!
E-copy of Bear Otter and the Kid (INT)
Ends September 12
$10 Amazon gift card and FREE audio book (INT)
Ends September 21
E-copy of Cut & Run (INT)
Ends September 28
$25 Amazon Gift card(USA & Canada)
Ends September 30.
So what is hot on your blog?? come and join in and share it with us!!
Link up to our Drop It Like It's Hot Hop!
This hop is meant to help DROP our blog stats! Let's flood each other's blogs with love!
1. Add your blog link below.
2. Visit and open at least one page on each blog.
3. While you are there, follow via GFC/Linky Followers, Facebook, Twitter and Email!
4. Be sure to leave a comment so everyone can visit and follow you in return.
5. SHARE this hop on Facebook and Twitter, which in turn helps more bloggers find this hop and increase our followers!
Linky is open all week, so visit often.
Brought to you by