Where did I get this book?
I got this as an Advance Reader Copy from Netgalley
Love Turns the Page by Etienne
My rating:


It was OK
This is what the book is about.
Tom Foster has his life planned out, and he's systematically pursuing his goals. At twenty-two, he's been organist and choirmaster at The Episcopal Church of the Good Shepherd for three years, he's working on his doctoral thesis, and he's beginning a secondary career performing in concert. There is no room in his schedule for romance... until Noah Webster, a gorgeous green-eyed blond, walks into the church one evening to audition for the choir.
What starts as an arrangement of convenience—Tom's usual page turner is unavailable, and Noah agrees to do the job—soon turns into a fast friendship. Then Noah, who is saddled with an obnoxious room-mate, rents the spare bedroom in Tom's house, and ultimately the two men become lovers and partners in life. But before they can ride off into the sunset together, they must face one major obstacle: Noah's violent, homophobic Southern Baptist father.
This is what I thought about it.
I have very mixed feeling about this book.
I liked the other Etienne books I have read but it does take me a while to get used to his minimalist way of writing but the stories had direction. This one however didn't I spent a lot of time trying to workout where it was going and what it was leading up to. My conclusion was that it was just a snap shot into their lives. The problem with that is that there was no tie up and no satisfying conclusion to the story.
When it ended I was left with too many question and it felt like I had been watching these people and I had been evicted in the middle of a conversation. For me Etienne is more of an observationist then a story teller and in this instance and while his observations are really good to read it does feel sadly a little hollow.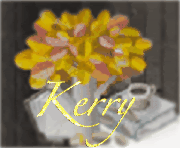 Have you read this book?? What did you think? What rating would you give it?