Quinn's Need by SJD Peterson
My rating:




I really liked it.
This is what the book is about.
Sequel to Lorcan's Desire - A Whispering Pines Ranch Novel
It's been a year since Lorcan James left Whispering Pines Ranch, and Quinn Taylor has barely recovered. Only two things keep him from falling into the abyss of despair: his work at the ranch and his escape into the world of BDSM at a club called The Push. At The Push, the sound of men begging him helps drown out the bitter memory of his own voice begging Lorcan to stay.
When Lorcan comes back to Pegasus, the same blistering heat simmers between them, but almost nothing has changed. Lorcan is still with Jess, the man he left the ranch with, and Quinn has captured the attention of Ty Callahan, a man who will beg Quinn for anything, any time, and any way Quinn wants it. Despite how much he wants Lorcan, Quinn swears he'll never beg a man again. If there's one thing Quinn has learned the hard way, it's that not even begging can fill love's aching need.
This is what I thought about it.
OH wow this was a franticly hot book.
It is the second in a series but you don't have to have read the first to get and enjoy this one. There is a lot of history between the main characters but it is explained in during the interplay of other members of the cast.
This was a beautifully written story that had me not wanting to put it down. The intensity of the plot was well played but I did want to slap Jess by the last quarter of the book but I also wanted to kiss him because of the results of his actions. All I can say is that is it the mark of a really good book that gets you so engaged with the characters. I will defiantly be looking out for book 3 as I want to see how that situation plays out.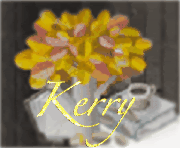 Have you read this book?? What did you think? What rating would you give it?