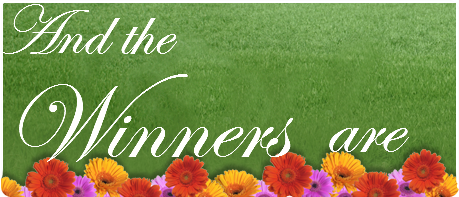 First let me say a big thank you to everyone who entered one or both of this months give-aways, I am always so blown away by the amount of people who not only visit my blog but take the time to enter the give-aways and/or comment on the reviews. You are all truly wonderful people and I thank you from the bottom of my heart. I would like to take this opportunity to say a little something about July's give-away....
On the 1st of July I turn 44 so I have decided to do a massive give-away to celebrate. I have a signed promotional copy of Lara Adrian's book Kiss of Midnight and loads of Breed goodies.... I am so excited ...

OK so to the winners of May's Give-aways......
AND THE WINNERS ARE...
Flux by Mark R Faulkner:
Entry #182Natalie C.
Ring of Fire by Noelle M. Kalipetis:
Entry #96Ruth B.
Both winners have been notified and have 48 hours to respond, failing to do so will result in a new winner being picked.
Results powered by Random.org