I have 2 great books to give away this month!!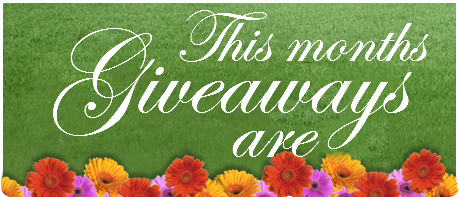 Book 1 of June's give-aways
Title:
Dragon's Teeth
Author:
Suzanne van Rooyen
Genre:
dystopia Suspense
Part of a series:
No
Length:
282 Pages.
Publisher:
Divertir Publishing LLC
Release Date:
1 November 2011
This book was kindly donated by the author for this give-away
You can never outrun your past...After years of war ravage the globe and decimate humanity, civilization is revitalized in the city of New Arcadia, a cybernetic playground where longevity treatments promise near immortality.Detective Cyrus, fond of fedoras and narcotics, is hired by Benji MacDowell, heir-apparent to an eugenics empire, to find MacDowell's long-lost biological father. Employing his network of shady contacts within the underbelly of the city, Cyrus uncovers a murderous web of corporate corruption and political conspiracy with ties to the old Order, a tyrannical organization whose sole intent was perfecting the next generation of genetically engineered soldiers.Now Cyrus knows too much and finds himself caught in the cross-hairs of super-soldier assassins while the dark secrets of his past snap at his heels, forcing him to confront the truth he's been running from... and discover his own terrifying purpose.
Book 2 of June's give-aways
Title:
Cowboys Like Us
Author:
Vicki Lewis Thompson
Genre:
Contemporary Romance
Part of a series:
Yes, Sons of Chance #6
Length:
443 Pages.
Publisher:
Harlequin
Release Date:
19 July 2011
This book was part of a prize pack from Harlequin.
Logan Carswell has just kissed his professional baseball career goodbye. Goodbye dreams, career and future. For now, though, he's working at the Last Chance Ranch and the town saloon, where sexy bartender Caro Davis is definitely taking his mind off his troubles...

Caro's days have been so hectic, she's forgotten all about the finer aspects of life. Like men. And sex. And really smokin'-hot sex with men like Logan. But when their two worlds collide--and boy, do they ever collide--they both realize that once the gear is off, a cowboy is still a cowboy!
My review
I read this back in July 2011, a month before I started blogging and this is the goodreads review I did when I finished it. I would like to think my reviews have come along way since then :)
This is a really nice little story of learning to adapt to new circumstances. It made me laugh and almost made me cry at the end. The characters where likeable and believable, Caro was a little miss sunshine which in real life is a pain butworked in this story. I have to say this was basic chic lit. There was no real meat to the story for me but it was a nice story. Would I recommend this book..... yes to those who like feel good stories.
*****
OK to the main event....
Book 1
a Rafflecopter giveaway
Book 2
a Rafflecopter giveaway
Thank you for visiting and GOOD LUCK! if you have entered the give-aways