Title:
Crimson Midnight
Author:
Amos Cassidy
Genre:
Urban Fantasy.
Part of a series:
Yes, The Crimson Series #1
Length:
341 Pages.
Publisher:
Kindle Direct Publishing
Release Date:
15 March 2012
This book is from:
The authors as part of the book tour.
Rose wants excitement, bright lights and late nights, but she gets more than she bargained for when she swaps her wholesome country life for the hustle and bustle of London.
The city night is home to hungry shadows, eager to consume her.
Rose discovers there is more to this world than what the mundane eye sees, and that she herself is a part of it. Unexpected friendships are forged and unwanted, sometimes dangerous, attractions flare.

London becomes a playground for magic, danger and supernatural threat. While her life, and those of who she loves, hangs in the balance, she must endeavour to embrace her new nature and assist in identifying the hidden threat before it succeeds in its dark purpose.

An Urban Fantasy filled with moon-praising, flat-dwelling vampires, chic corporate werewolves, bar-tending warlocks, ravenous demons and much, much more.
Step inside…
My review
I was approached by the authors to review this and be part of a tour and if I am totally honest I thought I was going too be dragging my way through a stilted story, well boy was I wrong!!
Not only is this a really good story but it is the start of a series that I am now champing at the bit to get the next one to find out what happens. My only complaint about the book is, for me, the prologue is not necessary, it adds nothing to the story if anything it made my put down the book and consider not reading it. Having said that the rest of the story grabs you by the throat and leads you on a ride that is thrilling and unexpected. I loved Rose she was feisty and tough and outspoken with out being brash or cruel. Roman, Thistle and the gang were fascinating and I loved how the story was interwoven slowly bringing it all together to the showdown and what a showdown.
There is something else I love about this book.. it was set in London and the authors made it feel just right. I have read a lot of books by authors who sett their books in London but are not from the UK and don't get the speech patterns right or the colloquialisms but in this book they were spot on even to mong out in front of the TV. I believed completely in the world the authors painted for me and I cant wait to return and as for the ending OMG!!!! I did guess the race of the one of the baddies and who he was, yes that is the nearest I am getting to spilling those beans, but the main baddie... I didn't see that coming and was so shocked I nearly dropped my Kindle!! OK enough raving.. If you only buy 1 book this summer buy this one you wont regret it!!!!
****
As part of the tour I have been given 5 e-copies of the book to give-away via smashwords.com. To be part of this give-away just fill out the Rafflecopter form below and good luck!!
My Rating:

Thank you for reading my review. Don't forget to enter the give-away below!!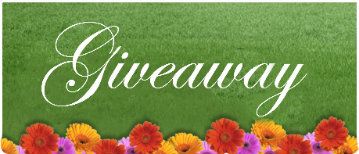 a Rafflecopter giveaway